private functions and large parties
Saha is a very inviting and beautiful space with high ceilings, expansive windows, and an exposed kitchen. It is the perfect spot whether you're dining alone, out on a date, or celebrating life with friends and family. Saha can also be booked for a business event or private function for up to 90 people.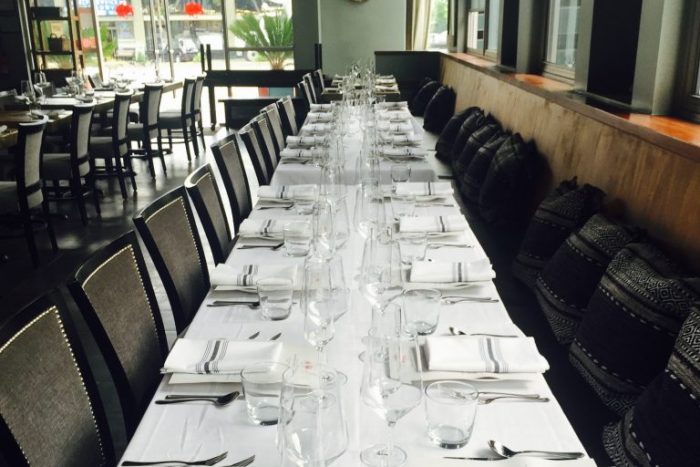 Large Parties
For parties of 12 or more, it is recommended to make special menu arrangements ahead, so we can best meet the needs for your party. We will require a credit card to guarantee reservations for parties of more than 10 people, and there will be a cancellation fee of $25 per person if not cancelled within 24 hours of your reservation. Please contact Marmee at marmeemanack@gmail.com for group requests and menu options.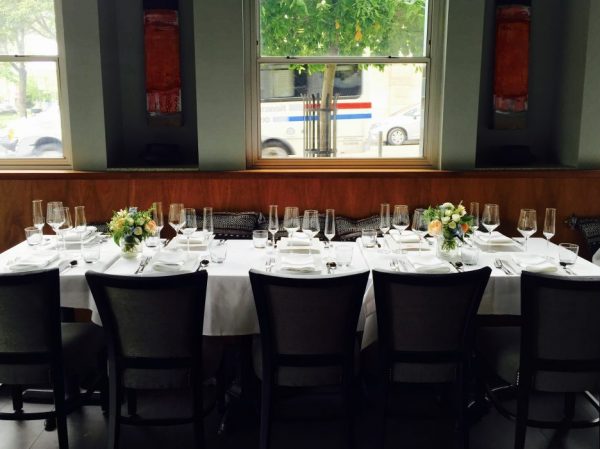 Private Events
Saha can be booked for a buy-out depending on availability and can accommodate up to 90 people for a full-service coursed meal. We have great flexibility with our floor plan and can work with you to help create a special and memorable meal for your special occasion. We are also available during the day Monday through Friday for more business type meals or events. We customize menus for each group to cater to your needs and requests.